For more than 35 years has Verneda Camping Mountain Resort been the ideal holiday destination for the whole family, groups of friends, romantic getaways and all sorts of mountain lovers in the Val d'Aran, the corner of the Pyrenees. Because of this, we provide a sustainable type of holiday.
This corner of the Pyrenees allows everyone who is willing to explore it, the opportunity to truly appreciate and respect nature, from its most wild and intrepid side, to its more pacific and gentle qualities. What else is there to say ? This is the life, this is… #VernedaLIFE
#VIDAVERNEDA, the best outdoors scenery
During the summer, apart from the vast grounds to fully enjoy the outdoors, we also offer all sorts of activities for the little ones, so that they can enjoy around the pool (which, by the way, is the saltwater type), explore the nearby forests and adventure through the river side.
Aran is a paradise for hikers and mountain bikers in its purest form, with a variety of options for all levels, just as much for rafting, cycling and canyoning in spring and summer. Pure adrenaline.
We shan't forget the winter, aswell as all the opportunities it brings with it: skiing (cross-country, backcountry, alpine), snowboarding, snowshoeing, snowmobile tours, dogsledding… We offer the very best winter experience: transportation to the distinguished Baqueira-Beret Ski Resort, exclusive deals on ski lessons and equipment rental and ski passes ready to go at the reception desk
A brief look at our history
1983 - Preparation of the land José Manuel Monge starts preparing the Verneda site. This site is combined with the adjoining plot, called Es Boixetes, and a bridge is built over the Garonne River to link the two.

1986 - Opening of Camping Verneda The campsite was opened with the following services: 125 camping spots, 12 showers, 12 WC, sinks, bar-restaurant, heated pool and a large, 150m2 social room.

1987-1997 Camping Boom Decade that boosted camping tourism and first steps in our #VernedaLIFE

1990 Change in camping trends. New decade, new changes... Getting ready to create a unique identity!

1998 - Installation of bungalows Pleta Aran Different bungalows for different people: Beret, Artiga, Salient, Barradòs, Garona in Zone 3.

2000 - New family spaces With families and their comfort in mind, we created the bungalows Pleta Aneto so everyone could enjoy their holiday in Val d'Aran together: Bassivé, Liat, Montarto, Tuca in Zone 4.

2002 - Creation of bungalows Pleta Maladeta Holiday for all! The best thing about mountain getaways is when everyone can rest together under one roof. Opening of the type-C bungalows: Casteràs, Joeu, Nere, Bausen, Toran, Restanca in Zone 5.

2005 In addition to the growing investments in bungalows, VCMR continues to improve its services and facilities: expanded bathroom area, washers-dryers, child entertainment service, tour guide, construction of a covered barbecue area as well as a shelter for rainy days, children's playgrounds, expanded services offered free with night-time entertainment on offer, pony rides.

2007 - Construction of the Borda Suite We're moving up! A new concept in bungalow design in which innovation takes centre stage so guests can enjoy the setting in this valley of valleys in the ultimate comfort. Opening of the Borda Suites: Cabiròu, Isard in zone 8..

2012 - Upgrading of service area At this point, the campsite's services include a heated salt-water pool, a restaurant/bar and a barbecue.

2013 - Construction of Cabanes Inspired by the needs of getaways by families or friends, we welcome our new Es Cabanes: Varicauva, Entecada, Montgarri - Gelès, Sarrat, Auba.

2014 - Expansion of free services for our camping guests Children's activities, free guided tours, pony rides and more.

2015 - New luxurious cabins: Bordeta Luxe Innovating again with luxury lodging that combines quality and modernity in a natural, rustic setting.

2016 - 30th anniversary celebration Numerous activities held, like concerts, guided tours, etc., to celebrate the 30th anniversary of Camping Verneda.

2018 - #VIDAVerneda We look forward to enjoying the #VernedaLIFE with all of you for many more years to come.
#VIDA Verneda began one afternoon in 1986 near the Pont d'Arrós, Val d'Aran, when we realized the need to turn these beautiful fields into a place of co-existing wih nature.
Verneda Camping Mountain Resort comes from a long family tradition.
More than 3 decades dedicated to prove that tourism in the Val d'Aran goes beyond winter. We were born to launch a new traveling model: alternative acommodation, sustainable with the enviroment. A place where our pets are ALSO WELCOMED.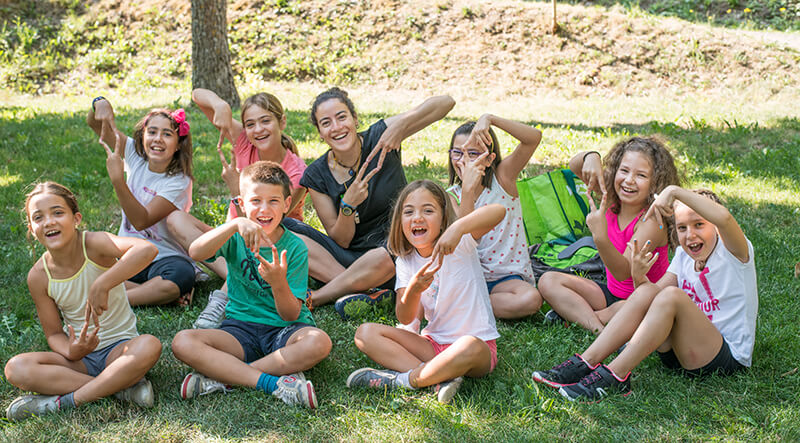 The Val d'Aran makes you fall in love with it, and we work day by day so that this place, besides beauty, transmits respect and love towards nature. That is why, #VidaVerneda sponsors ecofriendly habits which are totally transmisible to our visitors.
Taking care of the enviroment is taking care of our home.
Welcome to #VidaVerneda!